Live Streamed
September 11, 2021 -
8:00 AM – 8:00 PM EDT
About the Conference
PRESENT Bunions Conference is a state-of-the-art interactive 8 CECH-accredited virtual medical conference. This comprehensive one-day virtual conference is designed for podiatric surgical practices. Learn through didactic lectures and product demonstrations to help you make highly informed decisions, while incorporating cutting-edge surgical technologies to improve patient care and outcomes. Dr Harold Schoenhaus is the Conference Chairman. This important conference will be taught by our nation's top key opinion leaders from leading teaching institutions from around the country. The education focuses on evidence-based next-generation surgical techniques for correction of Hallux Valgus, Hallux Limitus/Hallux Rigidus and hammertoe deformities as these deformities significantly affect the active lifestyle of patients of all ages. Proper evaluation of these deformities will also be discussed to assist podiatric surgeons on appropriate surgical procedures with proven outcomes, fixation methods, and the understanding of the indications and alternatives for the correction of 1st MTPJ arthritis. Attendees will learn about new concepts, minimally invasive surgical procedures, pathomechanics of deformities, radiographic evaluations, fixation alternatives, site specific procedures, instrument utilization, postop surgical management, and options for great toe joint implants vs fusion. Complications will be discussed along with recommendations for correction and prevention.
Featuring
The Scarf – Why So Many Cuts?
Saturday, September 11 - 10:45AM EDT
Learn More from Lowell Weil, Jr DPM, MBA
Conference Chair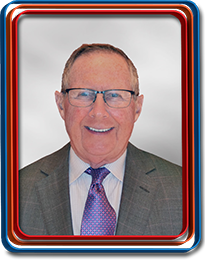 Harold Schoenhaus, DPM
Featured Conference Content
Novastep
Triplanar first ray correction has been well established to restore normal anatomic alignment post operatively. Novastep has developed a unique minimally invasive surgical approach at the surgical neck of the first metatarsal to correct this complex deformity. Instrumentation for Osteotomies along with unique fixation is also provided. It's an eye opening procedure to correct significant I. M. deformities. We push the limit to obtain optimum long term results. You can't miss being part of this innovative concept! Join us at Present Ignite Bunions Conference.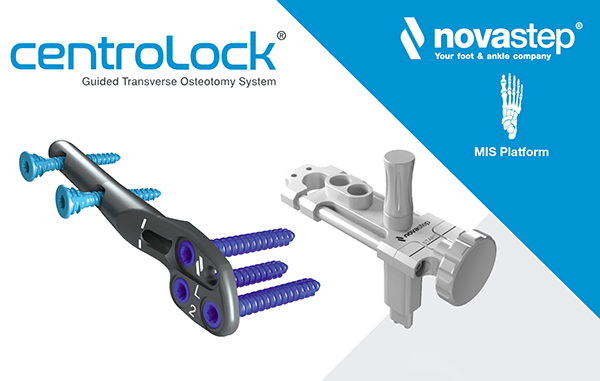 Featured Conference Content
Medartis
The classic approach of fixation for a Lapidus procedure involves plates and screws. Osseous compression can also be incorporated to assure proper Arthrodesis. Medartis has a comprehensive system to provide the surgeon with numerous alternatives. The basics of fixation are critical for optimum results and should be part of your surgical armamentarium. Long term outcomes are tantamount for patient satisfaction. Don't forget your basic training in A. O. fixation!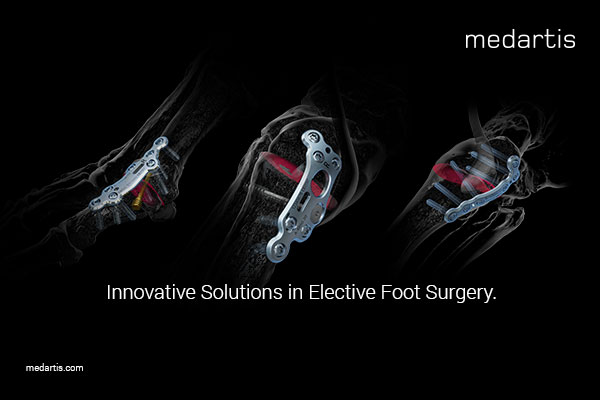 Featured Conference Content
Treace Medical Concepts
Considering the pervasive need for Hallux Valgus and bunion repair, we have decided to specifically focus on alternatives to treatment. The numerous approaches to correction will be identified by podiatric surgical experts demonstrating long term results. A pathway of thinking will be provided to assist in our daily surgical procedures. Lapiplasty has become a household name engineered by Treace Medical Concepts. How exciting it will be to see the indications, approach, and long term results to benefit our patients' outcomes. Lapidus is simplified by their advanced technology.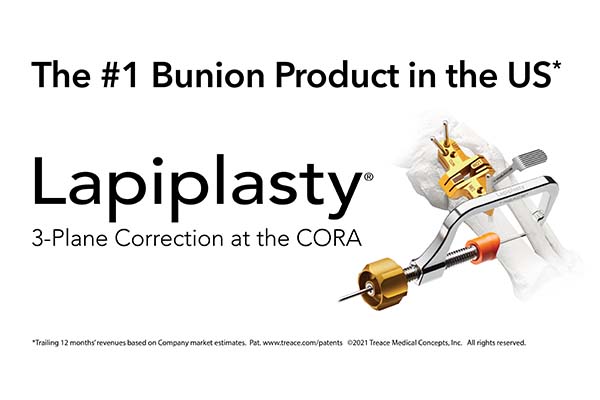 Featured Conference Content
CyclaPlex Correction System
What an exciting topic to be able to focus on approaches to reduce the first intermetatarsal angle associated with Hallux Abducto-Valgus. The position of the first ray is critical in the correction of deformity and long-term results. Fusions at the first met cuneiform joint or various locations first ray osteotomies have been the norm. Cyclaplex Correction System will demonstrate how to reduce the I.M. angle and maintain its' position WITHOUT osteotomies or fusions. It is a major alternative approach with enhanced post-op weight bearing post operatively. How controversial is this? Join us and formulate your own opinions.
CME Information
Approved for 8 CME/CECH Credit Hours for DPMs
View Complete CME Information HERE